Written 02/19/2013
I got my hands on an SD2IEC, a really nifty Commodore 1541 disk drive emulator that uses an SD card. Given the nature of the device, it's a lot more like a fake C64 "hard drive". Either way, I've been getting into making some MOS 6581 / SID music lately so having a C64 with something easier to write to than a 5" Floppy is ideal. When the device arrived it worked fine outside of the machine, but it's much nicer to have it internal I think. I have no intention on using this C64 with a floppy drive ever again, I think. While I was inside there, I thought adding a 1/8" jack for headphones (mono split into stereo here) and an S-video output jack wouldn't be a bad idea. The less proprietary cables the better.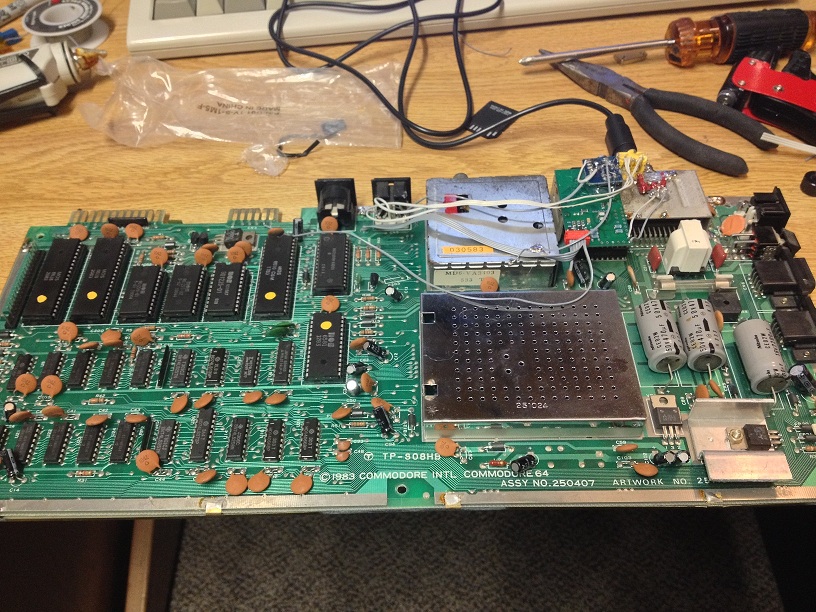 Here's the inside of the C64 with the SD2IEC and A/V jacks mounted. They have a small amount of glue to help keep them in place, but all the plugs and the disk change button are mounted by being soldered to the shielding above the cartridge slot, so they are very secure.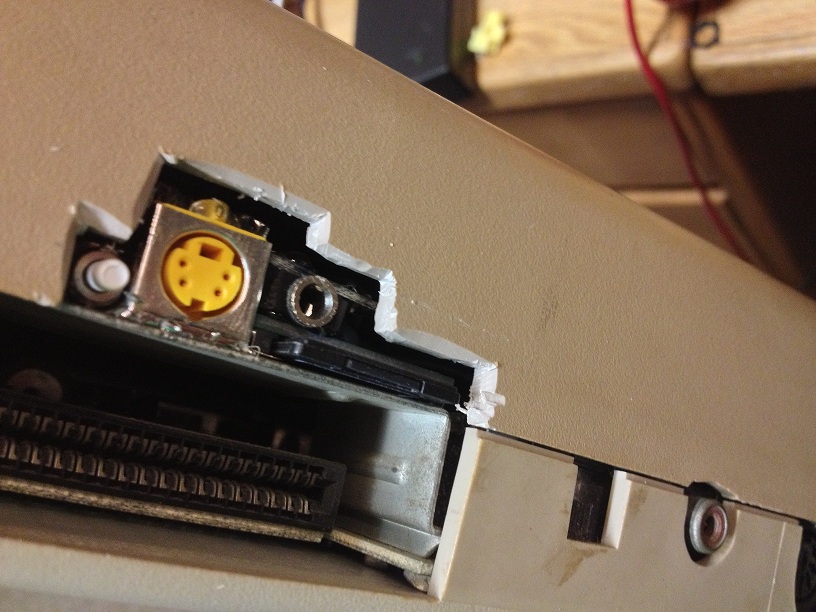 I am no dremel master but it turned out okay on the back, pretty discrete.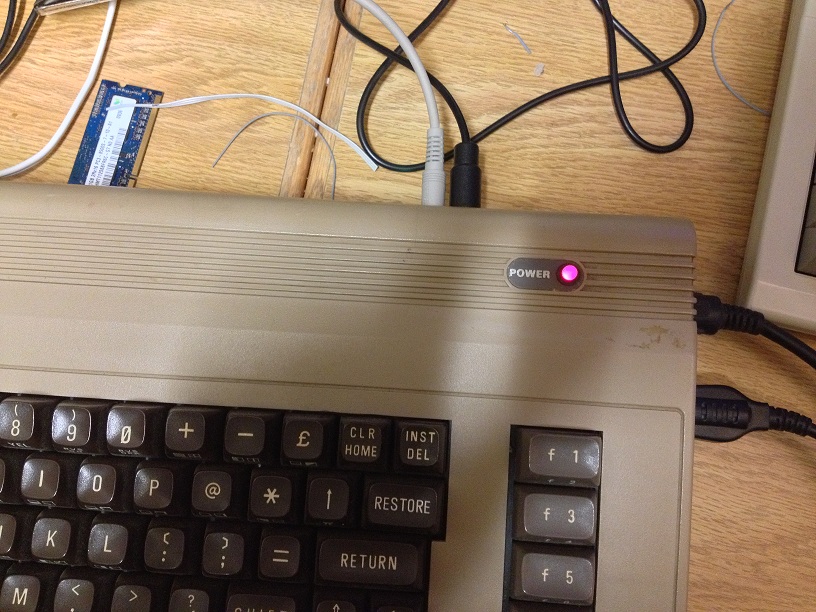 Everything all hooked up and working.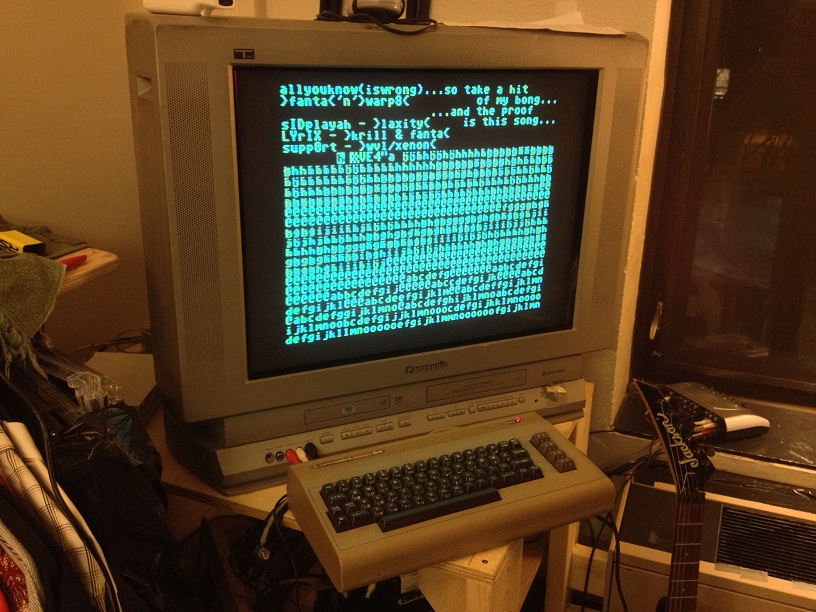 The first thing I loaded is this cool demo by Fanta, "All You Know Is Wrong". Too bad on NTSC it runs too fast and the samples don't play back properly. Still, a fun test!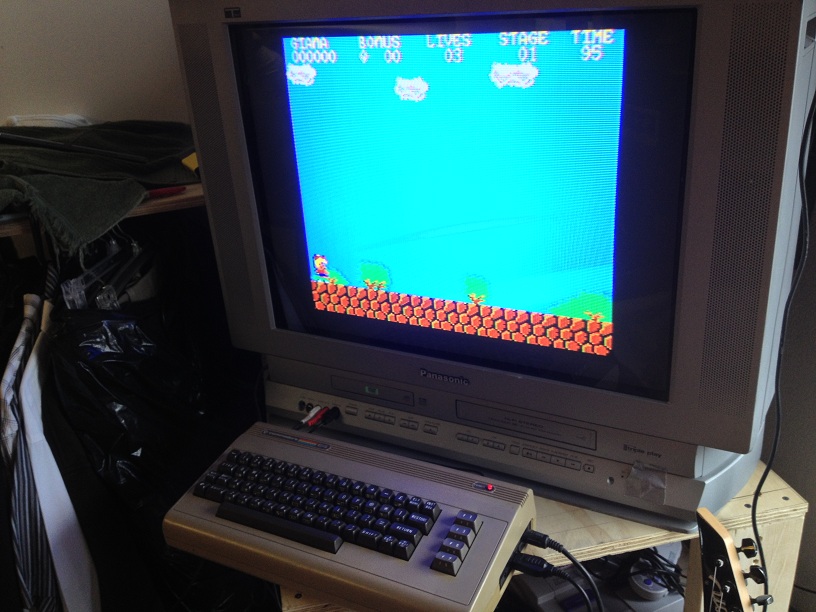 And playing an admittedly mediocre Super Mario Bros knock-off!
Back to main index